DAM-800 Digital Eight-channel Automatic Mixer
Key Features
● Eight automatic Mic/Line inputs, automatic gain adjustment by microprocessor control.
● 16-unit daisy chain by accessory link cable to allow maximum 128 channels operation.
● Specific circuitry helps control feedback.
● Select the number of open microphones to a maximum; or simultaneous open microphones to 1 channel, 2 channels 3 channels or 4 channels.
● Corresponding various kind of application in conference room due to priority-select function and gate-hold time setting
● Last microphone on selectable for continuous room ambiance.
● 48V phantom power individually selectable for each channel.
● Automatic threshold setting
● An RS232 data port provides a connection point for a PC with included DAM-800 software.
● The DAM-800 automatic mixer is ideal for meetings, seminars, teleconferencing, house of worship services, broadcast and conference applications.
Specifications:
| | |
| --- | --- |
| Power Supply | 100V - 240V AC (20W) |
| Input Impedance | Mic: 7.5k ohms Line: 12k ohms |
| Output Impedance | Mic: 300 ohms Line: 450 ohms |
| Maximum Input Level | Mic: -41 Dbv |
| Nominal Output Level | Line: +4 dBm |
| Nominal Input Level | Line: +4 dBm Mic: -58 dBm Unbalanced: -6 dBV |
| Maximum Gain | Line: >62 dB, Line: >14 dB |
| Frequency Response | Flat: (3dB) 20Hz - 18kHz Roff-off: (-12dB/oct) 160Hz |
| Equivalent Input Response | -120 dBV 以下 |
| Input Attenuation | 10 dB |
| Mic/Line Input Pads | 50 dB |
| Phantom Power Requirements | 48V DC |
| Control Voltage Out | +5V DC |
| Weight | 3 kg |
| Dimensions | 430.0mm X 225.0mm X 44.0mm (L X W X H) |
Optional Microphones:
TSG-900 Microphone Stand with Mute Switch
Specifications:
Switch

Muted switch (1KHz at 55dB attenuation)

Phantom Power Requirements

24-48V DC, 3 mA typical

Connector

XLRF - type

XLRM - type

Dimensions(mm)

126(W)x152(D)x57(H)

Weight

952g
WB-100 Cardioid Condenser Boundary Microphone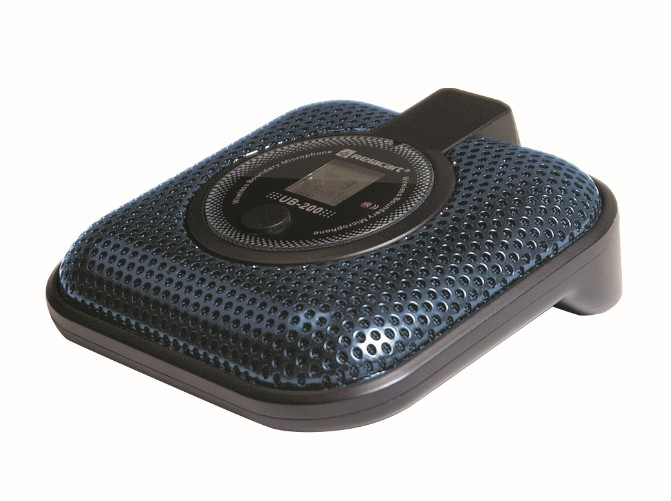 Specifications:
| | |
| --- | --- |
| Element | Fixed-charge back plate permanently polarized condenser |
| Polar patter | Half-cardioid (120° above mounting surface) |
| Frequency Response | 50-17,000 Hz |
| Low Frequency Roll-Off | 80 Hz, 18 dB/octave |
| Sensitivity | -36 dB (15 mV) re 1V at 1 Pa |
| Output Impedance | 200 ohms |
| Phantom Power Requirements | 11~52V DC, 4 mA typical |